Bamboo Flooring in Perth is a more sustainable option that's quickly becoming a favourite of builders and retrofitters due to the material's durability and its eco-friendly properties. As a type of grass, Bamboo reaches maturity far shorter than regular hardwood and therefore is also more abundant and less expensive than aged hardwood. Made up of shredded bamboo, strips of woven bamboo or engineered together and glued to a plank for extra durability, Bamboo Flooring creates stable footing that can endure moderate to heavy foot traffic.
A very versatile material, Bamboo Flooring can be installed over most subfloors including heating and insulation. Since Strandwovern and Engineered flooring are both constructed to achieve its final form, Bamboo Flooring can produce a variety of designs including rustic, industrial and aged.
Opt for sustainable flooring options! Floors By Nature stocks a good range of Hot and Cold Pressed Strand Woven Bamboo Flooring for Perth installations. Our supply comes from plantations that responsibly farm Bamboo as an eco-friendly and renewable source of building material.
Strandwoven Bamboo 
Strandwoven Bamboo can rival the hardest of hardwood flooring because of its composition. This collection features coloured and hand-scraped Bamboo planks to give that industrial edge that's popular in modern homes throughout the world including in Perth. From dark Japanese black to light white washed Silver Leaf, we have a good range of Strandwoven Bamboo for residential or commercial installations.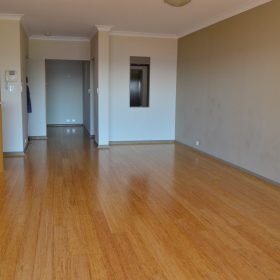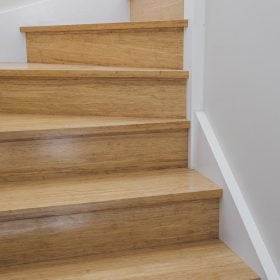 Engineered Bamboo 
Made from strips of bamboo levelled together, and engineered with a back and top layer, this material has higher dimensional stability that not only makes it more durable but comfortable to walk on as well. Our collection of Engineered Bamboo Flooring features planks in shades of brown including Natural, Caramel and Coffee.
FAQ – All you need to know about  Bamboo Flooring Perth
Q. Do you have a showroom we can visit?
Yes, our Perth showroom is located at 2/291 Stock Road, O'Connor WA 6163. Phone us on (08) 9331 5004 to set an appointment or you can walk in and browse our wide range of Bamboo Flooring products to see what fits your requirements.
Q. How much does your range of Bamboo Flooring cost?
Our prices depend on your choice of Bamboo as well as on size. For all pricing enquiries, please request a quote or phone us on (08) 9331 5004.
Q. Do you offer Bamboo Flooring installation services in Perth?
Allow us to handle your Bamboo Flooring installation to ensure that your warranty remains valid. We have a team specialising in Bamboo Flooring installation over new or existing floors in Perth.
If you are looking for Bamboo Flooring options in Perth, visit our showroom at 2/291 Stock Road, O'Connor WA 6163. Our team can help you find the type and colour of Bamboo Flooring that fits your home. For Bamboo Flooring Perth supply and installation enquiries, please email us at  sales@floorsbynature.com.au or contact us on (08) 9331 5004. Our team of Flooring Specialists will be happy to assist you!