From our base in Vermelle, France, our own staff source sawn French Oak boards from boutique French Sawmills, who ethically source raw material through a strict forestry scheme. The sawn French Oak boards are then dried to the rigorous Hurford standard before being shipped to our Stapylton location for the final production and quality assurance phase. Hurfords genuine French Oak Solid Hardwood Flooring is graded to capture all the character and charm of this extraordinary resource.
The unique specifications of Prestige Oak Flooring make it ideal throughout the home with the exception of wet areas such as bathrooms, WC's & laundries. Available in beautiful décors to compliment any interiors, with exceptional durability.
• Engineered Timber manufactured from genuine European Oak.
• Easy care and maintenance, allergy free.
• 7 layers of UV-cured wear resistant Premium German Klumpp Polyurethane coating.
• Superior matte coating, light wire brush surface, timeless look.
• Variation in specific colours will include: gum veins, black streaking, tiger marks, knots and colour toning.
This is the natural beauty of European Oak's character.
• VOC Emissions: <E1, 0.02 mg/m. below World Health Organisation Level.
• 'CE' label is the manufacturer's declaration that the product meets the European conformity code.
• Warranty: Limited Lifetime Structural Warranty and 20 years domestic Finish Warranty.
Specification French Oak (Cream Tones)
Species: French Oak Cream Tones
Grade: Provincial, Rustic
Profile: Top Nail Tongue & Groove (End Matched)
Size: 83mm x 12mm, 130mm x 12mm, 180mm x 14mm,
110mm x 19mm,  130mm x 19mm, 180mm x 19mm,
140mm x 21mm, 160mm x 21mm, 180mm x 21mm,
195mm x 21mm, 205mm x 21mm, 215mm x 21mm,
220mm x 21mm, 230mm x 21mm
Lengths: 600mm – 2500mm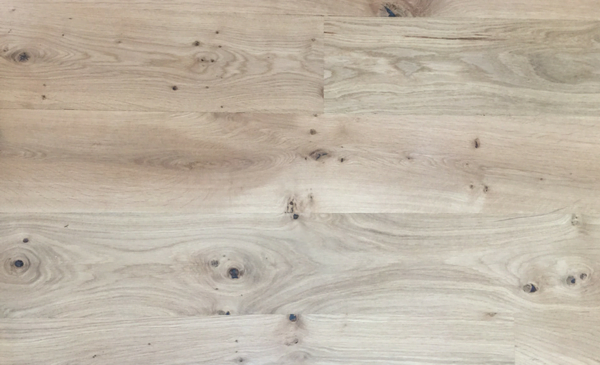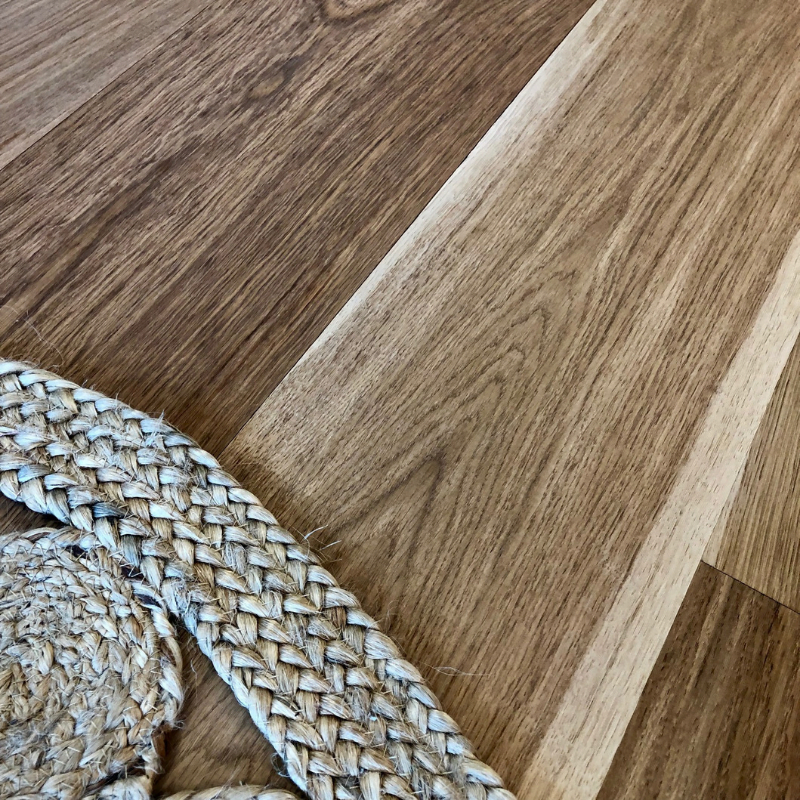 Specification French Oak (Hazel Tones)
Species: French Oak Hazel Tones
Grade: Provincial
Profile: Top Nail Tongue & Groove (End Matched)
Size: 195 x 21mm, 205 x 21mm
Lengths: Random, 900 to 2700mm
American Oak is a popular species for flooring due to its interesting and pronounced grain pattern. American Oak is also a species that takes stain extremely well, meaning that a multitude of colours can be achieved with little fuss. Hurfords import raw American Oak feed stock, and we then then the timber is re-dried, treated, machined and graded.
American Oak is grown predominantly on the East Coast of the United States. All the White Oak raw material that Hurfords source is from reputable sawmills that practice sustainable forestry.
American Oak Specifications
Species: American Oak
Grade: Prestige or Rustic
Profile: Top Nail, Tongue & Groove (End Matched)
Size: 130x19mm, 155x19mm, 180x21mm,
205x21mm & 220x21mm
Lengths: 600mm – 4500mm
Colour: Golden honey browns, some boards can have
hints of soft pink tones.
FAQ – Solid Oak Flooring Perth
Q. What variations of Solid Oak flooring Perth supplies do you offer?
Floors By Nature offers a variety of oak variations including French Oak to American Oak. We stock a multitude of colours and tones including cream, honey brown and even pink. View all of our available Solid Oak flooring options at our storeroom in O'Connor or contact our team on (08) 9331 5004 for more information!
Q. What are the benefits of Solid Oak flooring?
Solid Oak flooring has a range of benefits with the most important being its durability which can last for generations. Oak is one of the most hardwearing flooring materials and can be re-sanded and re-stained. Oak flooring is also known to get better with age, making it an ideal investment for your Perth home.
Q. What is the grade of Solid Oak flooring you supply?
Our French Oaks are graded Provincial and Rustic while our American Oak is graded Prestige or Rustic. This means that our range of Solid Oak has a higher quantity of sap and knots creating no similar planks which give more design and colour variations. 
Q. What are your board sizes for Solid Oak floors?
Our collection of French Oaks is available in multiple sizes starting from 83mm x 12mm to 230mm x 21mm boards with 600mm to 2500mm length sizes. Our American Oak is available starting from 130mm x 19mm to 220mm x 21mm boards with  600mm to 4500mm length sizes. For information on board sizes, call us on (08) 9331 5004 or schedule a visit to our showroom to browse actual floorboards. 
Q. Does Solid Oak flooring Perth products scratch easily? 
Our French Oak series has 7 layers of UV-cured wear resistant Premium German Klumpp Polyurethane. Additionally, our American Oak has multiple coatings which means that the boards do not easily scratch and can withstand moderate to heavy foot traffic.
Q. What's the best way to clean Solid Oak flooring?
We recommend that you use a soft-bristle broom and a damp mop to clean the floors. It's always best to sweep along the grain to prevent unwanted scratches. 
Q. How much does Solid Oak Flooring cost?
If you'd like a quote for Solid Oak flooring, please get in touch with our team at (08) 9331 5004 or apply for a price estimate.