TREX TICKS ALL THE BOXES



Will Not Warp, Rot, or Split



Feel Good About Using a 95% Recycled Product

TREX Decking will not rot, warp, peel or be devoured by termites. Also your TREX boards are covered by a 25 Year Limited Residential Warranty against material defects plus a 25 Year Limited Residential Fade & Stain Warranty.
Add a beautiful ambiance to your outdoor deck, with recessed LED deck lights. An easy weekend D.I.Y project or have them installed by our professional TREX PLATINUM INSTALLERS.
TREX Transcend Range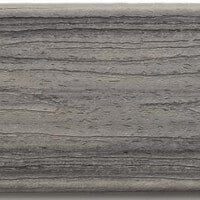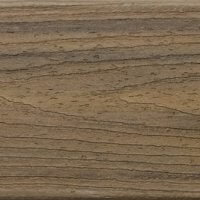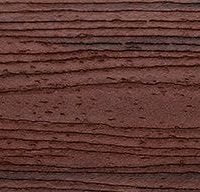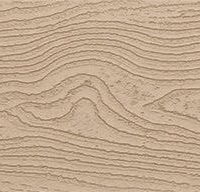 FAQ – Trex Timber Decking
Q. Can I use regular timber or other types of flooring for decking?

Since decking is predominantly used in an outdoor setting, it's best to utilise materials that are proven to withstand harsh and varying outside conditions. As such, Floors By Nature recommends using timber that is specifically manufactured for the outdoors.
Q. What makes Trex Transcend Composite Decking special?
Solid timber, oak species and other hardwoods are some of the most durable and versatile flooring materials suited for stairs. These hardwoods can withstand heavy foot traffic as well as scratches and dents. With anti-slip properties, you can feel safe especially if you have kids or the elderly around. Not to mention that timber stairs create an expansive look if installed together with timber floors.
Q. Is Transcend Decking water-resistant?
Yes! As Timber Decking is designed for outdoor installation, the boards are specifically made from manufactured wood and plastics with an outer shell for moisture protection. Exposure to water and moisture as well as temperature changes will not make the boards shrink or expand.
Do the timber panels have anti-scratch and anti-slip properties?
Yes! Trex's Transcend Timber Decking have anti-slip and anti-scratch properties. The boards contain special properties that make them resistant to insects and termite-free.
Q. What board sizes do you stock?
The 1" Square Edge Boards are available in 24 mm x 140mm x 365 cm up until 609 cm, while the 2" Square Edge Boards are available in 2 x 6 boards available in 12′, 16′, and 20′ lengths. The 1" Groove Edge Boards are available in 24 mm x 140mm x 365 cm up to 609 cm. For more information, please call us on (08) 9331 5004.
Q. What colours are available?
We stock a range of colours including Havana Gold, Island Mist, Lava Rock, Spiced Rum, Tiki Torch, Gravel Path, Rope Swing, and Vintage Lantern. Please get in touch with us to schedule a visit to our Perth showroom.
Q. Does this require constant maintenance?
Not necessarily. A simple mop of water with soap every few weeks will help refresh your floors, especially if it receives heavy foot traffic.
Q. How do you install Trex Transcend Composite Decking?
The boards with a square edge can fit or align with another board and can be locked together with screws. The grooved edge boards have a hidden fastening system that requires no screws to be installed.
Q. Where else can I use Trex Transcend Composite Decking?
Aside from outdoor flooring, Trex Decking can also be installed as exterior wall cladding as well as outdoor fencing.
Q. How much does Trex Timber Decking installation cost?
If you'd like a price guide, please speak with our Perth timber decking specialists on (08) 9331 5004 or request a free quote.