With its wide variety of colours, designs and timber styles and characteristics, it's no wonder why Laminate Flooring is a popular choice for many Perth homes and commercial properties. Made with four layers of materials bonded together under high pressure, Laminate Flooring will give you the look of other flooring styles such as ceramic, wood and marble but with a lower price tag.
Add style and character to your Perth home with durable Laminate Flooring! At Floors By Nature, we stock a variety of Laminate Flooring options for installation to Perth homes.
Why Choose Laminate Flooring?  
Laminate Flooring offers a range of benefits, compared with other flooring options, that will still give your home or business the look of traditional flooring for a fraction of the price. 

As an incredibly durable floor option, Laminate Flooring is quick and easy to install and is very easy to maintain. Best of all, it's more resistant to dents and scratches, making it ideal for high-traffic areas.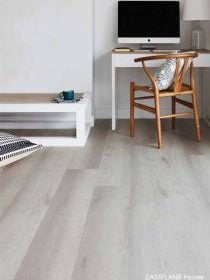 FAQ – All you need to know about Laminate Flooring Perth
Q. Do you have a showroom?
To view our Laminate Flooring range, visit us at 2/291 Stock Road, O'Connor WA 6163. If you would like to set up an appointment with one of our flooring specialists, call (08) 9331 5004 or send us a message.
Q. How hard is Laminate Flooring?
Laminate Flooring is very durable and made with a wear layer that makes the Laminate the hardest of all our flooring products.

Q.Where can I install Laminate Floors?
Laminate Flooring can be installed in most rooms of your Perth home or commercial property. We do not recommend installing laminate flooring in wet areas such as bathrooms or laundries as excessive water can cause the laminate to warp or swell.

Q. Will my Laminate Floor scratch or dent?
While Laminate Flooring is hard-wearing and more scratch-resistant compared to other floor types, it can still scratch and dent. Like all flooring, we recommend taking good care and precaution to protect your laminate flooring against dents and scratches.
Q. How much does it cost to install Laminate Flooring in Perth?
If you would like more information about Laminate Flooring and receive a price guide, please get in touch with our Perth flooring specialists on (08) 9331 5004 or request a free quote.
If you are looking for Laminate Flooring in Perth, visit our showroom at 2/291 Stock Road, O'Connor WA 6163 to see our Laminate Flooring options. Our flooring specialists can help your find the best decking to suit your requirements and Perth home. For supply and installation enquiries, please email us at sales@floorsbynature.com.au or contact us on (08) 9331 5004.