Perth TIMBER Flooring Specialists
At Floors By Nature, we're renowned throughout Perth for our timber flooring supply and installation services. Having been in the solid and engineered timber flooring business since 1965, we're known for providing only the highest quality, sustainable timbers as well as other hardwood flooring supplies for Perth homes. Our friendly, family-run business ensures you'll always receive quality advice & direction when searching for the perfect flooring for your home or other establishments.  
Floors by Nature distributes and sells wholesale and retail flooring in Perth. This includes solid and engineered timber flooring, decking, cladding, panelling, lining boards and stairs. Visit our timber flooring showroom in O'Connor to view our range. We specialise in Jarrah, Marri, Karri, Sheoak, Blackbutt, Tasmanian Oak, Western Red Car, Brushbox, Bamboo Flooring and much more. 
Flooring Installation
Our experienced flooring specialists are here to help with all of your flooring installation needs in Perth. From choosing the right products to using the correct flooring installation techniques, we'll help you turn your flooring goals into a reality.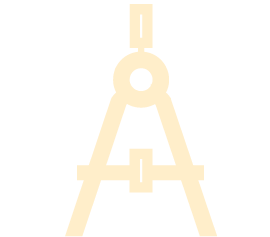 Decking Installation
Whether it's a front porch, patio or pool area there is a range of factors to consider when planning out and installing a deck. If you're looking to install composite or hardwood decking in your Perth home, get in contact with Floors By Nature today.
Refreshing Timber Floors
If you have plans to rent or sell your property in the future, refreshing timber floors through sanding and finishing as well as adding a good topcoat is a great way to raise the value of your property and impress potential buyers. We can transform old and worn-down flooring to brand new floors!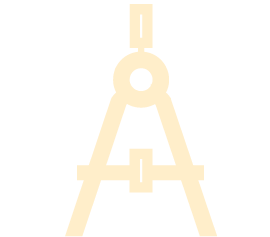 Sanding Timber Floors
Different floor types require different sanding techniques to ensure the quality of your hardwood floors. If you are looking for advice and services on sanding timber floors in Perth or sanding & coating floors in general, we have timber flooring experts to help you through this process.
Floor Finishes
Natural and engineered timber flooring as well as other hardwood floors require different finishes depending on the material and the desired effect. At Floor By Nature, we apply various floor finishes, including gloss finish and matte finish. In addition, we also use water-based poly and oil-based polyurethane coatings for additional flooring protection, especially in high-traffic areas.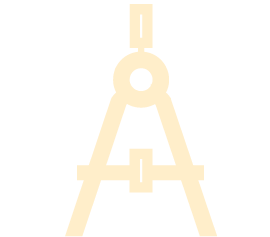 Flooring Supply
Floors By Nature is an authorised supplier and installer of durable and quality floorboards in Perth. We source our natural hardwood, engineered, bamboo and other types of floorings from established manufacturers and extend their warranty to our customers. Browse our available supply online or visit our showroom to see our flooring stock.

TIMBER FLOORING
At Floors By Nature, we specialise in Perth timber flooring supply and installation throughout domestic and commercial properties in Perth. As a low-maintenance, durable and aesthetically pleasing flooring material, our timber floors can last for generations. Our timber flooring specialists in Perth can help you find the best option.

PERTH DECKING
Our Perth team can help create an easy to maintain, modern deck suited to your outdoor living needs. Our high-quality decking range has been created for Perth living, giving you peace of mind in purchasing a deck that will look better for longer.

ENGINEERED TIMBER FLOORS
For engineered timber floors Perth supply and installation, look no further than Floors By Nature. Our engineered floorboard range provides a budget & environmentally friendly alternative to traditional timber flooring. 

BAMBOO FLOORING
Bamboo shares many ideal traits with timber flooring and offers a durable flooring option for Perth homes. At Floors By Nature, we offer a range of different bamboo flooring finishes suited to all styles and preferences.

HYBRID & LAMINATE FLOORING
Offering a wide range of colours and timber styles, hybrid and laminate flooring is a popular choice for Perth homes. Our selection of hybrid & laminate options are affordable, durable and offer a stylish solution.

HARDWOOD FLOORING
Solid hardwood such as Oak, is another popular choice for flooring, especially since this type of wood flooring can withstand heavy foot traffic and has scratch-resistant properties. At Floors By Nature, we stock a range of hardwoods for flooring installation in homes, shops, etc.

PARQUETRY FLOORING 
Add style and character to any space by opting for Herringbone, Brickbond or Square on Square parquet floors. This type of flooring provides endless design possibilities, especially with our large range of solid or engineered parquet floor supplies available in Perth.

TIMBER STAIRS
Timber is a very durable hardwood that makes great stairs, especially in domestic installations where your stairs can be the centrepiece of your home. At Floors By Nature, our timber stair installations meet the slip rating for staircases and high-quality anti-slip coatings for solid timber.
FLOORS BY NATURE 
Providing Premium Timber Flooring Services All Over Perth Since 1969
All of Floors By Nature's timber flooring services in Perth are conducted by our team of skilled and experienced flooring specialists. We source our solid timber Australian hardwoods and engineered flooring products from sustainable local and international brands. We conduct regular training for our team to ensure that we keep up with the latest flooring supplies and installation methods so that we can bring the best floors to Perth families. 
Visit our showroom at 2/2921 Stock Road, O'Connor WA 6163 to see our flooring options. For supply and installation enquiries, please email us at sales@floorsbynature.com.au or contact us on (08) 9331 5004. 
FAQS About Timber Flooring Installation in Perth