This timeless European Oak has an authentic appeal to compliment any interior with its exceptional and contemporary décors. Multi-layer backing for stability ensures this quality oak flooring is as durable as it gets. Sharing unrivalled beauty and character of traditional European Oak flooring, it is the preferred choice by leading architects and designers. Available in 190mm W x 1900mm L, 4mm wear layer.
The unique specifications of Prestige Oak Flooring make it ideal throughout the home with the exception of wet areas such as bathrooms, WC's & laundries. Available in beautiful décors to compliment any interiors, with exceptional durability.
• Engineered Timber manufactured from genuine European Oak.
• Easy care and maintenance, allergy free.
• 7 layers of UV-cured wear resistant Premium German Klumpp Polyurethane coating.
• Superior matte coating, light wire brush surface, timeless look.
• Variation in specific colours will include: gum veins, black streaking, tiger marks, knots and colour toning.
This is the natural beauty of European Oak's character.
• VOC Emissions: <E1, 0.02 mg/m. below World Health Organisation Level.
• 'CE' label is the manufacturer's declaration that the product meets the European conformity code.
• Warranty: Limited Lifetime Structural Warranty and 20 years domestic Finish Warranty.
Engineered for quality
Creating a timber floor that shows character starts with an emphasis on the right details and the right process. Our Prestige Oak Flooring collections are engineered for the highest quality, endurance, durability and flexibility. These extra wide and long boards are available in 4mm or 6mm top wear layer on a multiple timber ply substrate in which the grains are designed to run perpendicular to each other, making it near impossible to swell or shrink, providing ultimate stability.
• 15mm Range: 1900mm long x 190mm wide, 4mm top wear layer.
• Tongue and Groove profile can be installed as either direct stick or floated and is the preferred choice creating a silent and comfortable outcome.
• Including <25% random short boards in each box.
• Product Grade is ABCD.
• Janka Hardness Rating of 6.6 kN
• Moisture Content: 8-10%.
• Density: 0.75g/cm2.
An extensive range of trims, coloured scotia and stair nosing are available, please check for availability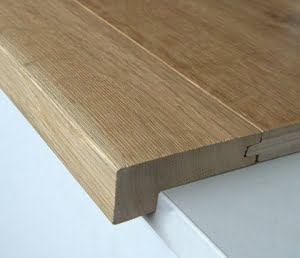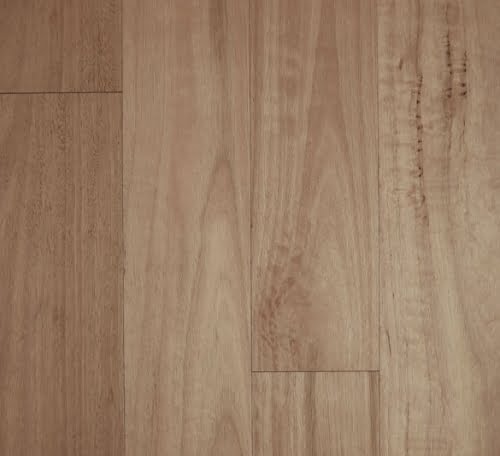 Blackbutt – Brushed Matte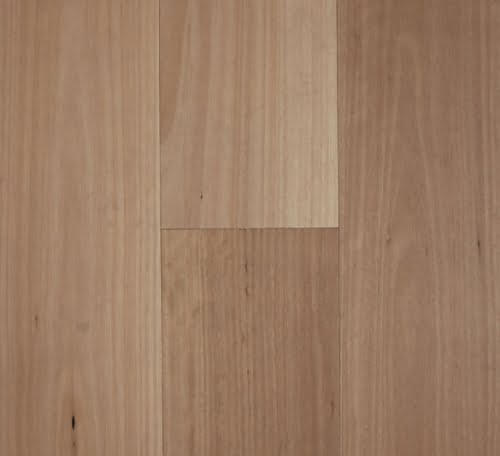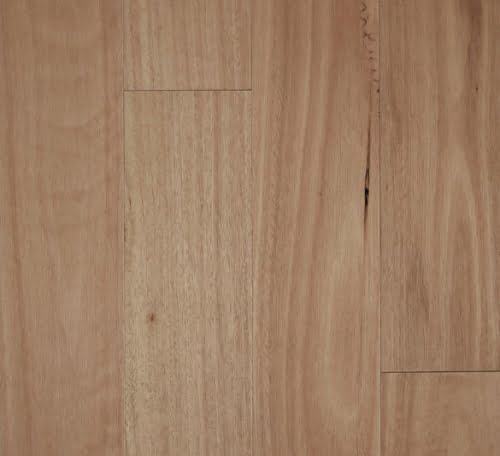 Blackbutt – Smooth Semi-Gloss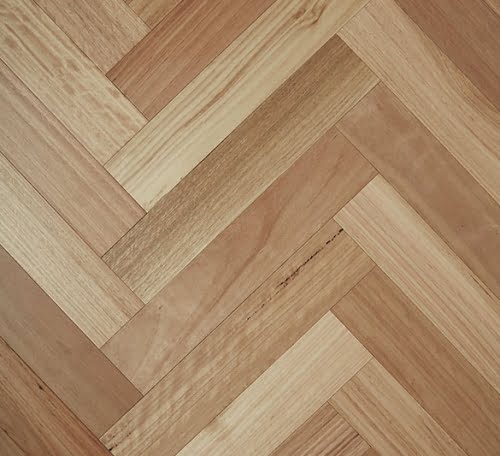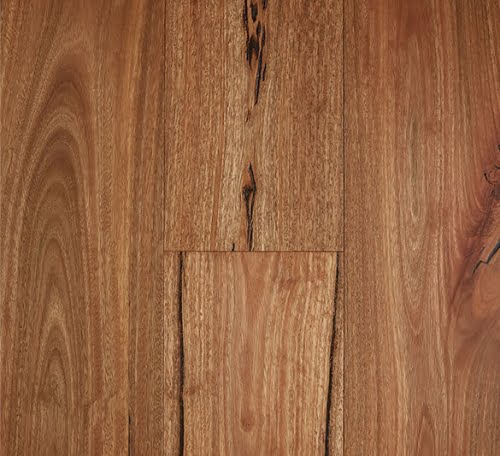 Key Features
Extremely stable with excellent wear resistance, Spotted Gum is Janka 11kN and Blackbutt at 9.1 kN.
Structure
Genuine Australian Eucalyptus wear layers over a stable Plywood structural core.
Grade
Long Planks & Herringbone are Standard & better, will display natural characteristics such as knots, filled voids and gum vein. Slight checking in wear layer is acceptable. Rustic grade displays all that is unique about our wonderful Australian Hardwoods with knots and dark resin filled splits, pinhole and contrasting colour tones, along with spiral grain & fine saw marks for that enhanced rustic appearance.
Coating & Surface
PU Semi-gloss, approx. 40% gloss level for smooth face. PU Matte, approx., 10% gloss level in both brushed and smooth face matte.
Profile
Patented Uniclic format for floating or direct fix installation. Herringbone & Rustic are Tongue & Groove only. All profiles are Micro Bevelled edges, 4 sides. Cartons: Long plank contain nested combination shorts.
Slip Resistance
AS/NZS 2013 R9 & P2 for Semi-Gloss, R10 & P3 for Matte. VOC Emissions :< E1 (Below World Health Organisation Levels).
Parquetry Installation:we recommend a full trowel spread adhesive bonded to a homogenous, flat and dry surface such as plywood. Wooden tongue inserts are provided to aid pattern design and assembly. Parquetry is not suitable as a floating installation. For concrete slabs, the slab must be dry <2.2% with full Moisture Barrier applied. The parquetry is then adhered with a matching brand elastomeric wood floor adhesive. Sika brand products are recommended.
Profile description: Engineered Oak, Universal Tongue & Groove (1 side tongue/3 sides groove). Micro Bevelled Edges.
Grade & Surface:A/B/C/D Grade contains knots and split defects that are filled to compliment surface character. Pre-finished Matte, European PU coating. Light wire brush surface texture.
Size & Length: 90mm width, 600 mm length, 21mm thickness. 6mm Wear Layer.
Slip Resistance: In accordance with AS/NZS 4586-2013, P3. VOC Emissions; < E1, (Below World Health Organisation Levels)
Fire Test Data: AS/ISO9239.1.Critical Radiant Flux, 4.9kW/m2 Mean Smoke Development, 6 percent minutes.
An extensive range of trims, coloured scotia and stair nosing are available, please check for availability.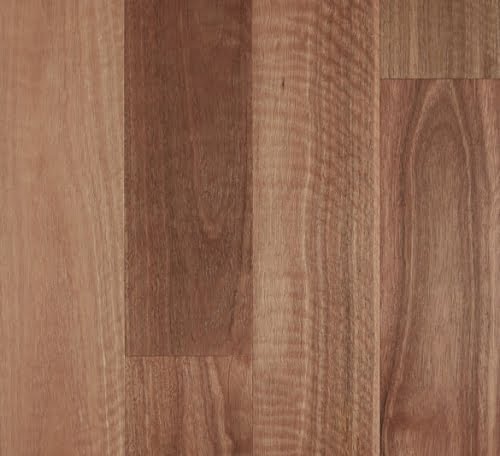 Spotted Gum – Brushed Matte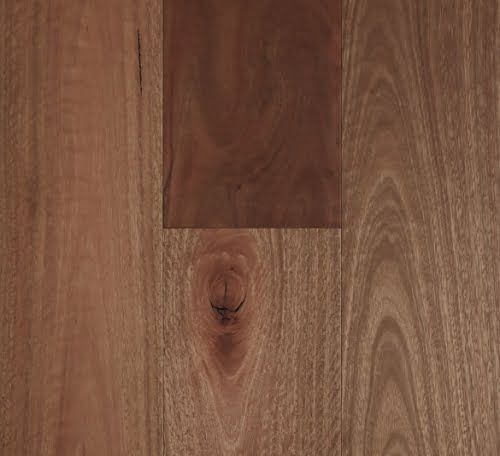 Spotted Gum – Smooth Matte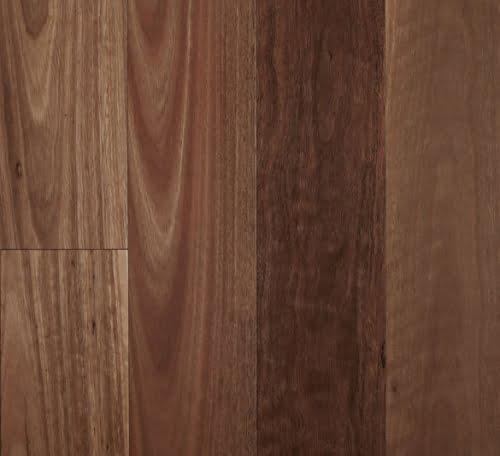 Spotted Gum – Smooth Semi-Gloss